When it became evident that the Burning Legion had returned, Tyrande led her Sentinels into the trees, fleeing a wave of undead which had destroyed a human and orc camp. As they fled, they were cornered by dreadlords and Archimonde. Tyrande believed that with the Defilers' return the only way to defeat the Burning Legion was to use the forces of old, the sleeping druids and their leader, Malfurion Stormrage, her old love. After waking Malfurion, the next order of business was to awaken the rest of the Druids of the Talon and the Druids of the Claw.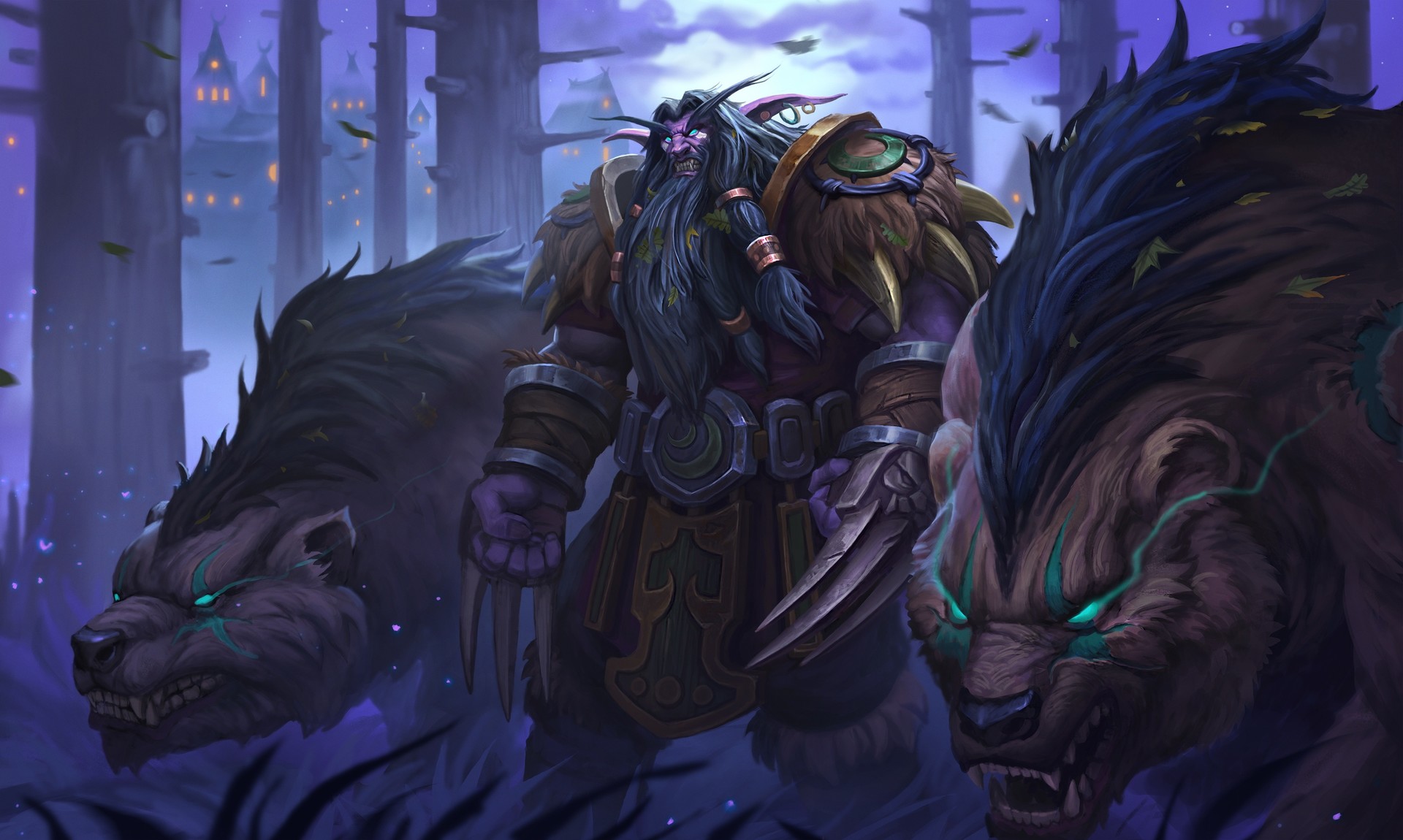 In their quest to free the druids, they discovered the prison that held the old demon hunter, Illidan Stormrage. Tyrande believed that the Betrayer, as the night elves grew to call him, could be a powerful ally against the Burning Legion and left Malfurion to awaken the druids while she freed Illidan. Malfurion continued on to awaken the druids, who had grown feral after almost ten millennia in the caves. However, the Horn of Cenarius freed them of their madness.
Tyrande continued her quest to free Illidan, fighting her way through the warden's guards. Tyrande placed her trust in Illidan, believing his power would help them against the Burning Legion. Malfurion, however, still distrusted his reckless brother. Eager to prove himself, Illidan vowed he would show his brother the demons had no hold over him and he led a portion of the night elf army to Felwood. Shortly after, the death knight Arthas found and battled with Illidan. As the two were evenly matched, there was no reason for Arthas to engage Illidan. Illidan demanded that Arthas reveal the reason for his presence in Felwood. Arthas told him of a powerful artifact: the Skull of Gul'dan. The skull was responsible for the corruption of the night elves' beloved forest. Arthas played to Illidan's thirst for power, mentioning that the skull held immense power, and Illidan took the bait willingly.
After fighting his way through the demons, Illidan reached and consumed the power of the Skull. With its power added to his own, he slew the leader of the dreadlords, Tichondrius, and helped seal the Legion's defeat. When Malfurion and Tyrande found the new demon-night elf that was now Illidan, Malfurion banished Illidan for his demonic corruption, claiming that he was "no brother of his". A very resentful Illidan tore his way through the dead trees and was not heard of until the coming of the naga.