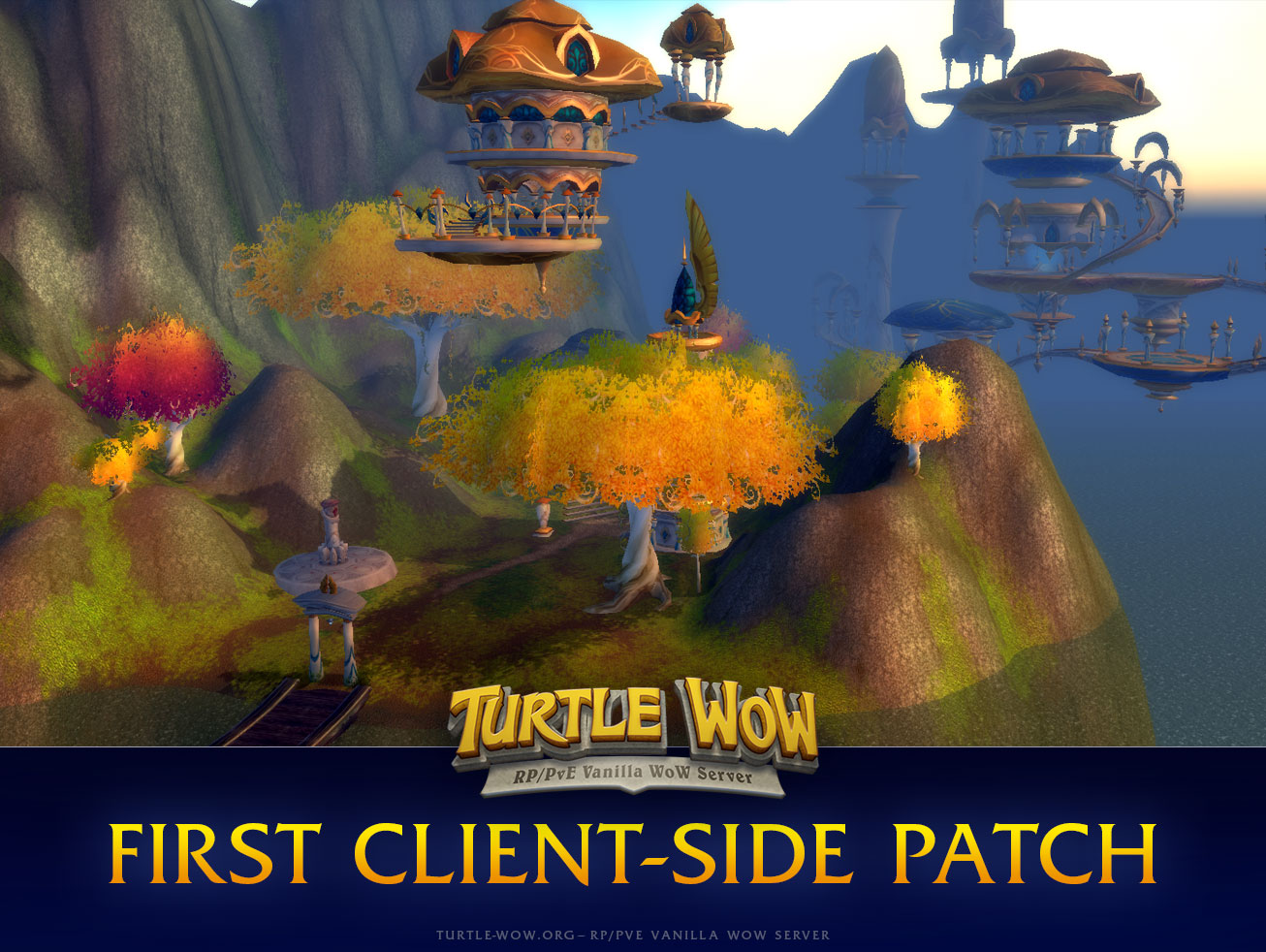 Greetings fellow Turtles and Foxes!
Today we have a special announcement some of you may have been waiting for! As you may have been aware, Turtle WoW has been developing a new patch containing assets, bugfixes and internal features for use in all sorts of future content.
Things ranging from Caverns of Time, Hyjal, Outland, Quel'thalas and much more.
The release of this patch is rapidly approaching and it will be released in the near future.
Prior to the release, we thought it would be best to test the patch with the general audience to gauge if there are any unforeseen major issues stemming from the patch.
Do note, if you have other existing patches, they might clash with these, please report any issues you encounter. Further updates on the patch will be made in the patch-testers channel on the Discord.

The test stage is over, we thank everyone who participated!