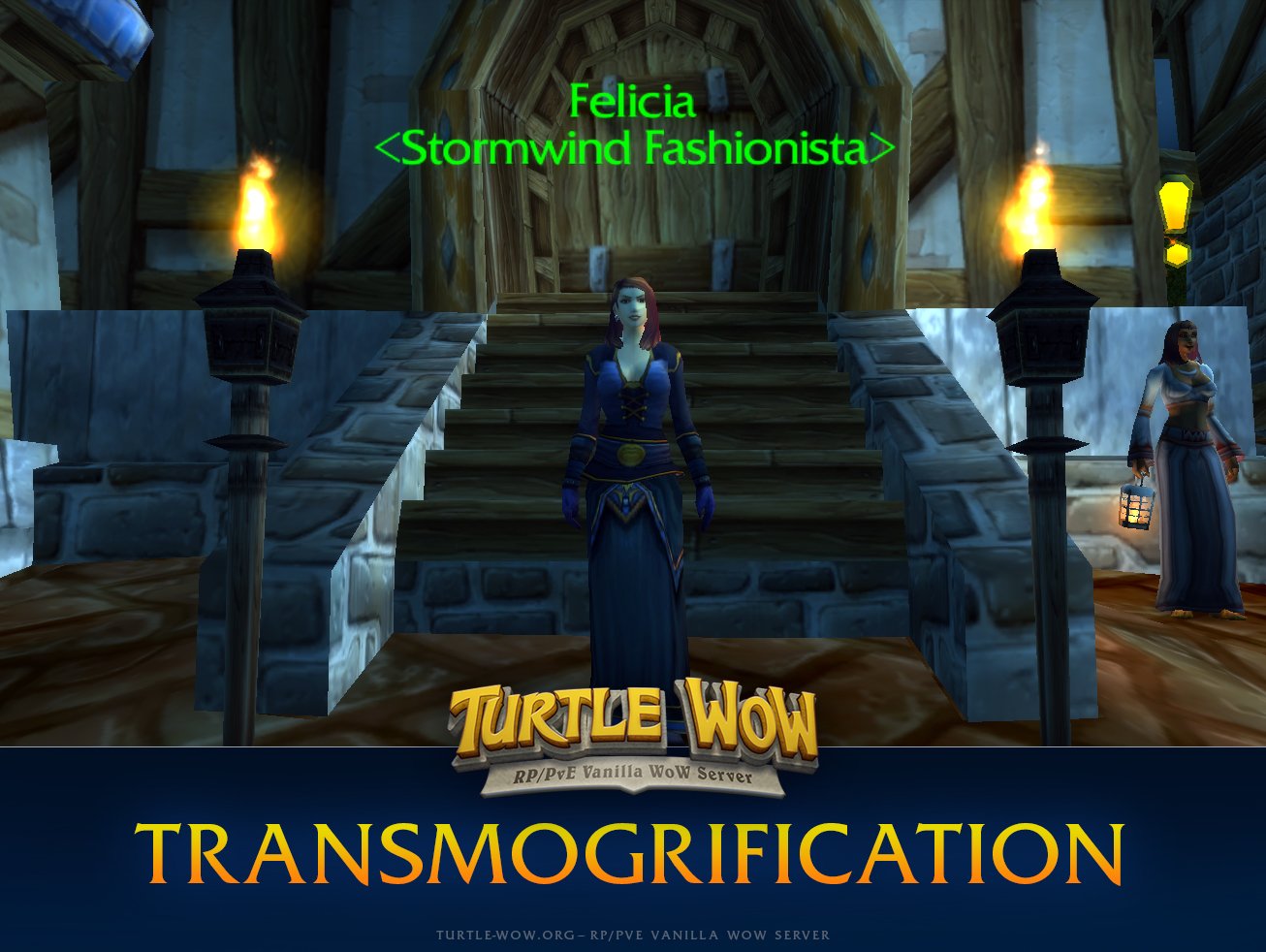 We're happy to introduce a new upcoming feature for Turtle WoW: Transmogrification.
How does it work?
1. Find your local Fashionista in the following cities:
2. Gather the required materials and complete a weekly quest to earn
Fashion Coin
, which are the currency for the clothing modifications in the Fashion House. Every 10 levels the quest objective changes to diversify the challenge. You can also buy the coins via Speedy's Shop.
3. Place the item you want to use as a template in your main bag and talk to the Fashionista, pick the item you want to adapt and enjoy your new fancy look! You can reset an item's look any time you want, it does not require a Fashion Coin.
4. Right now modifications are limited to the same armor type. We are considering removing this limitation at a later point if nothing speaks against it. Some of the custom guild sets are not available for transmogrification, that's a bug which will be fixed in the future. If you encounter this problem, please report it in this thread.
Update will be available next week.
I remind you that we also have Barbeshops:
viewtopic.php?f=2&t=481