Greetings!
With the last server update, Turtle WoW got a new experimental feature: Bounty Boards have been placed in Stormwind and Orgrimmar.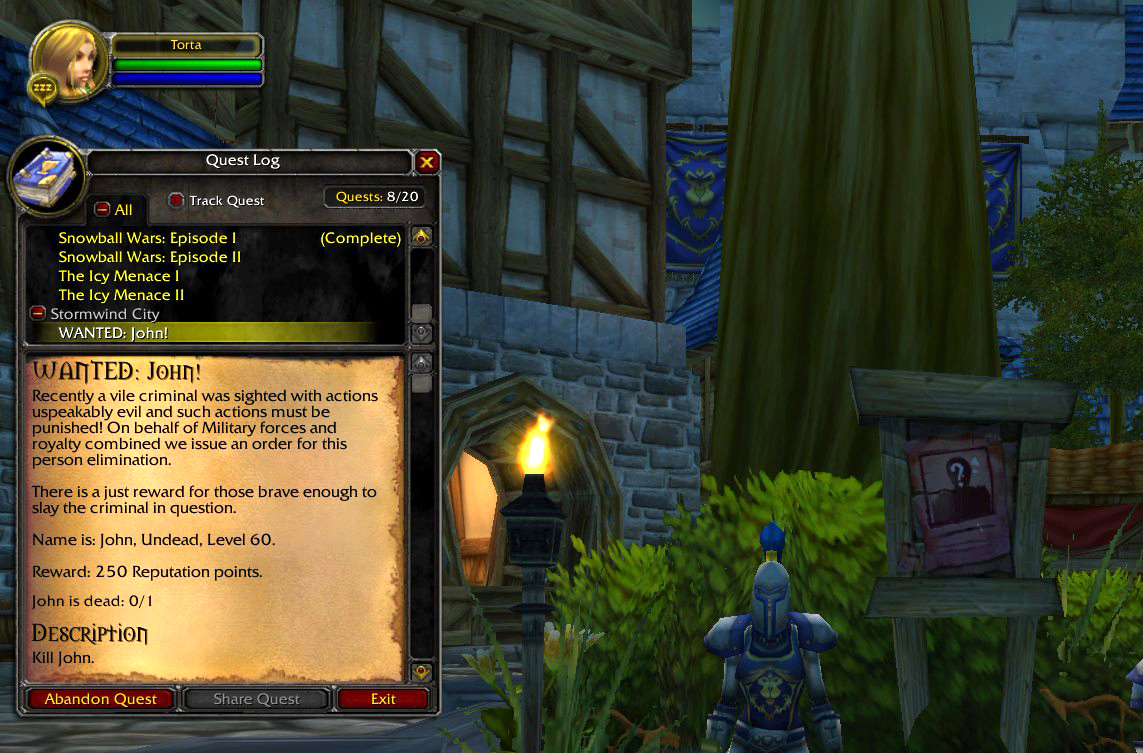 How does this work:
You must kill the player listed as target to complete the quest. Group kills will not count.
An active player with the highest amount of Honorable Kills on the Last Week will become a target of the Bounty Hunt for the opposite faction! Targets will be updated every Wednesday, for both, Horde and Alliance.
The quest for each target is not repeatable.
On completion you'll be rewarded with 1 Gold and 250 reputation with Stormwind or Orgrimmar, 270 if you're Human.
If you have any suggestions, please post them in this thread.
Happy Hunting!