Hello, young turtle developers,
Our web-development turtle Xerron's created an online DB Tool which generates queries compatible with Turtle WoW and
VMaNGoS
world database structures.
Create new amazing items or quests, use it on your local playground or share them with you friends.
https://dev.turtle-wow.org
Quest Contest:
Create an quest for your favorite location and share the link in this thread. We will pick the most interesting ones and add them to the game! The quest should be lore appropriate and story should fit to the game lore and do not conflict with the existing stories.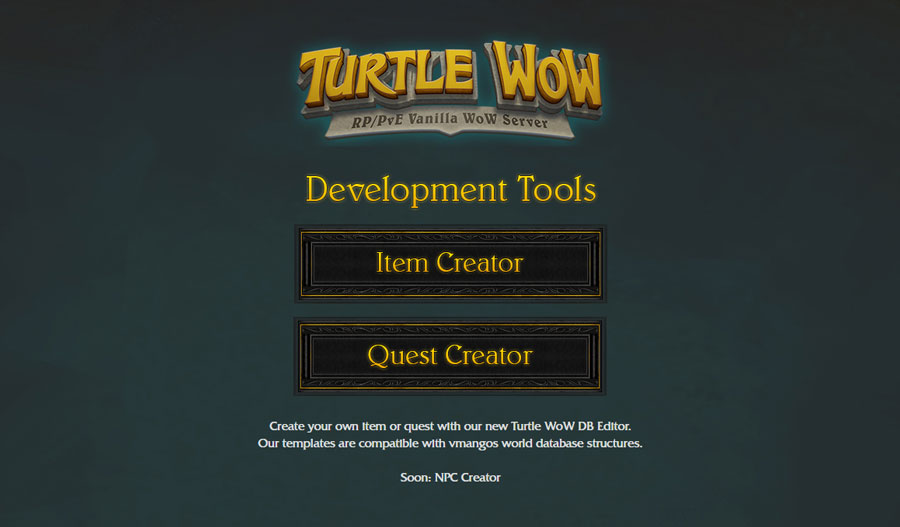 Please contact Xerron#0246 in our
Discord
if you have questions.
Developer note: please don't use special characters ( üöä, /, —, etc) in the editor, it will bug out your save.