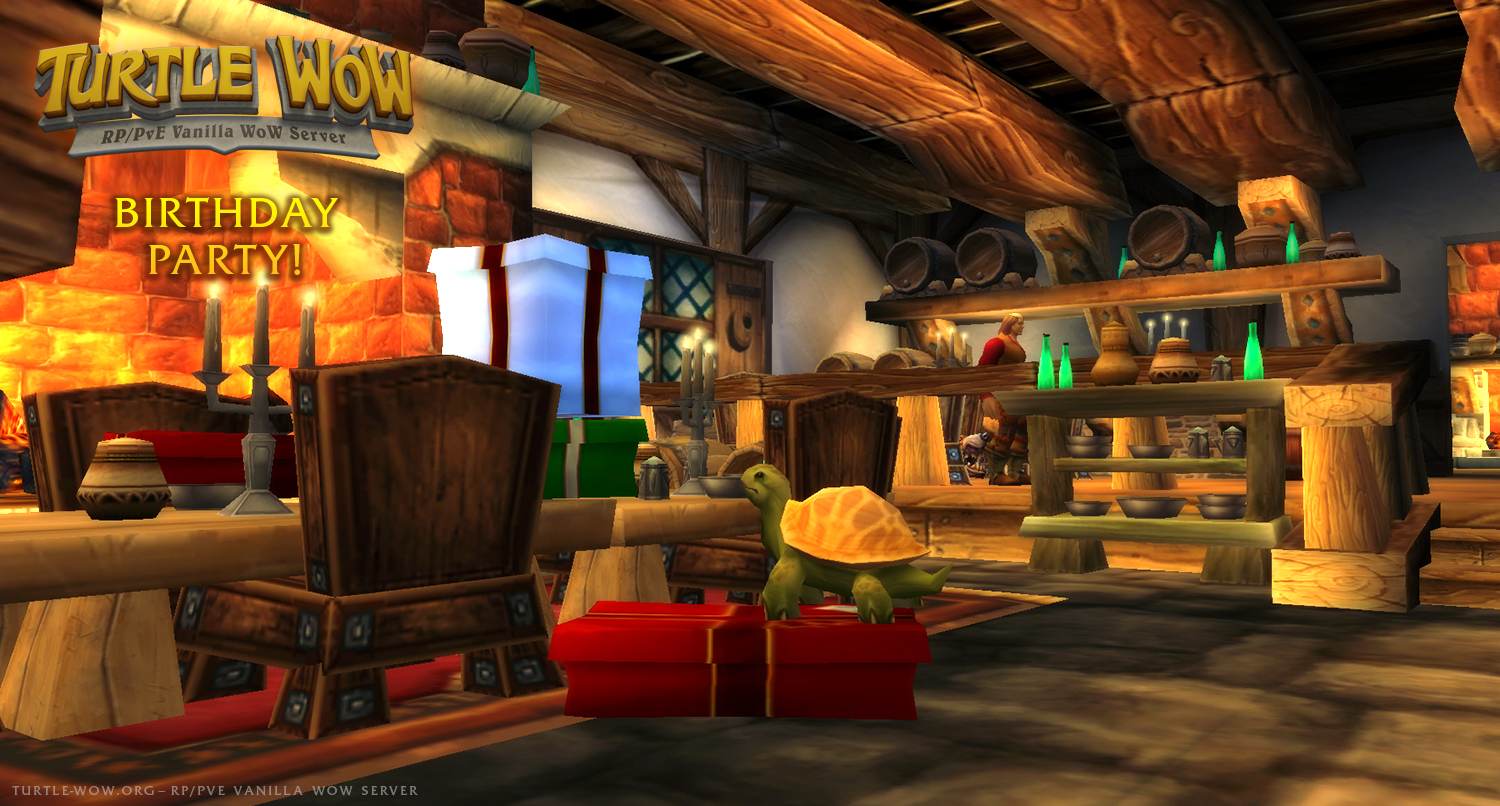 Greetings, Tortollans!
You are invited to the Turtle WoW birthday party, tomorrow, 6th of October at the following time:
Countdown to Turtle WoW Launch:
https://www.tickcounter.com/clone/countdown/763418
Confirm your invitation by replying to this topic, we will prepare plenty of Turtle's favorite Cider for everyone!
We can't wait to see our slow but steady growing community tomorrow! Without your support our turtle would have never made it to the water!
Stay T.U.R.T.L.E.D!