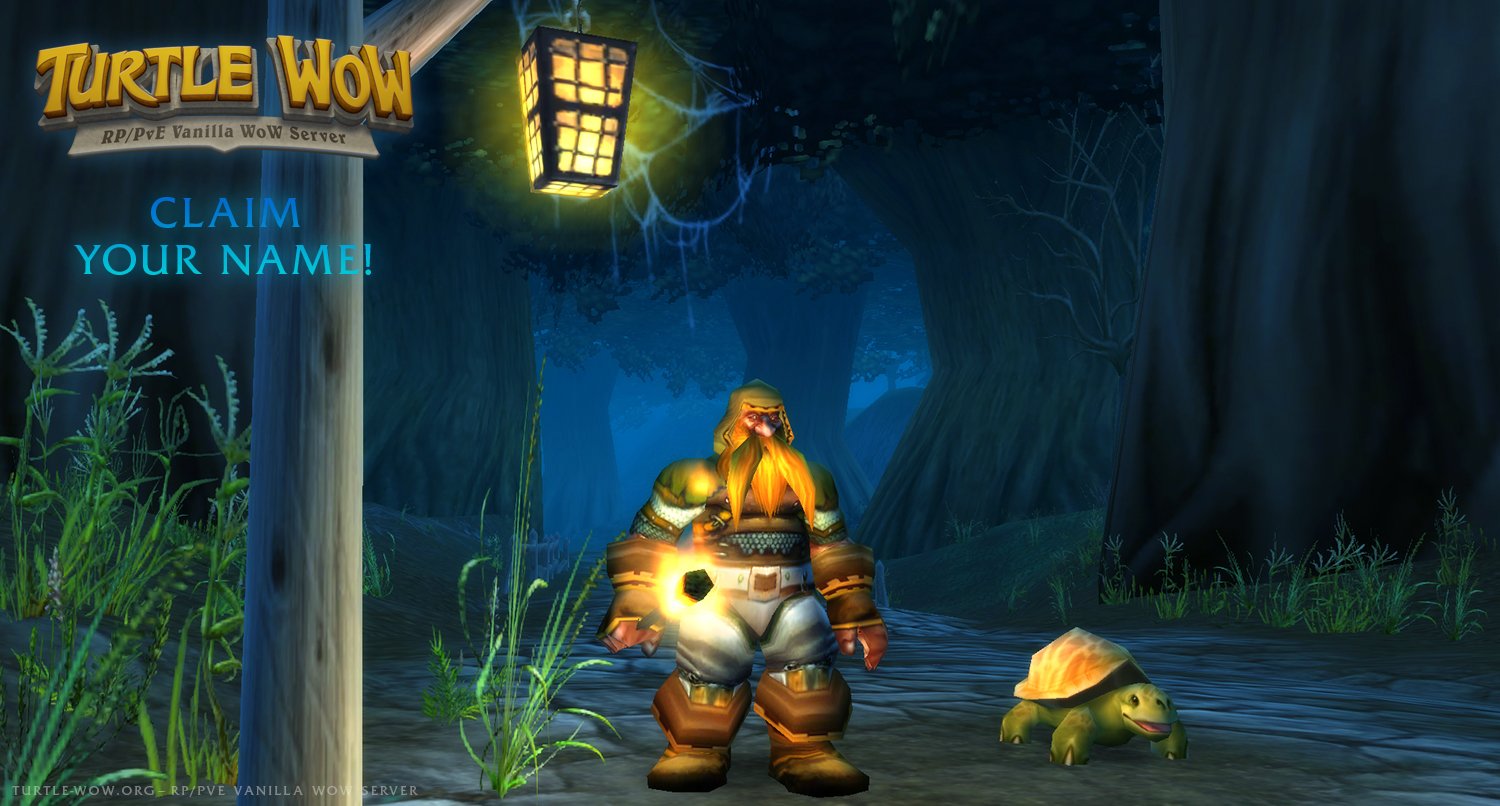 Greetings fellow Tortollans,
Turtle WoW is excited to announce Name Reservations for our upcoming launch on
October 6th
! This allows you to not only reserve your favourite turtle name, but also support the server in its first month of launch.
How much is a Name Reservation?
Name Reservations will be 5€ (Euro) each. All funds earned through this process (and ultimately our vanity shop) go towards supporting server costs, such as server rental & upkeep, as well as the development team!
So how do I reserve a name or two?
There are only 4 quick steps:
Create or Login to a PayPal account, and click on "Send Money".
Select the amount (remember is 5€ per name reservation) you'd like to send.
MAKE SURE to include your Turtle WoW account name and the character names you want to reserve.
Upon launch, only the people who submitted their reserved names and their accounts, will be able to use those names!
Thank you again for supporting our great Turtle WoW family! We can't wait to see you all on October 6th.
Sincerely,
Turtle WoW