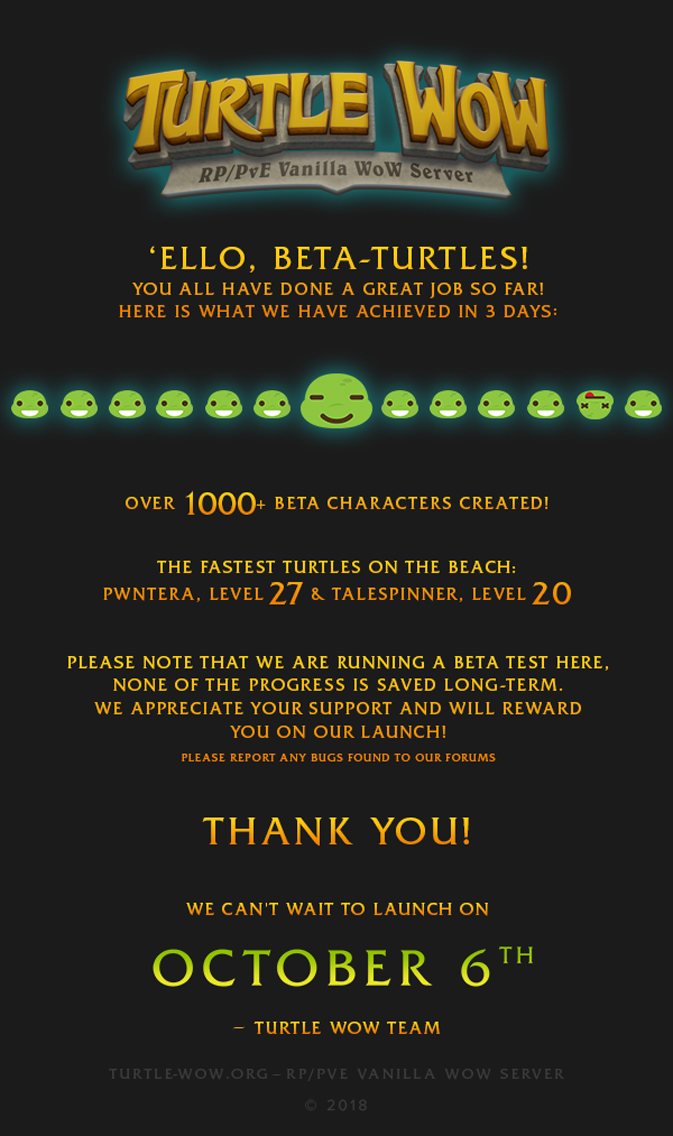 Greetings!
We are happy to announce the next stage of our Beta test! Tonight, after maintenance at 2AM GMT+1 all testers who attended to the 1st stage can talk to Speedy and get in an instant to level 60 for end-game content testing!
We have had an amazing turn out of Beta testers and bug reports! We will take our beta realm offline on September 29th to implement final fixes and custom content, with official launch on October 6th! Pack your shells and get ready to adventure with your fellow Turtles!
Please don't forget to report all bugs on our forums!
Cheers, Tortollans!