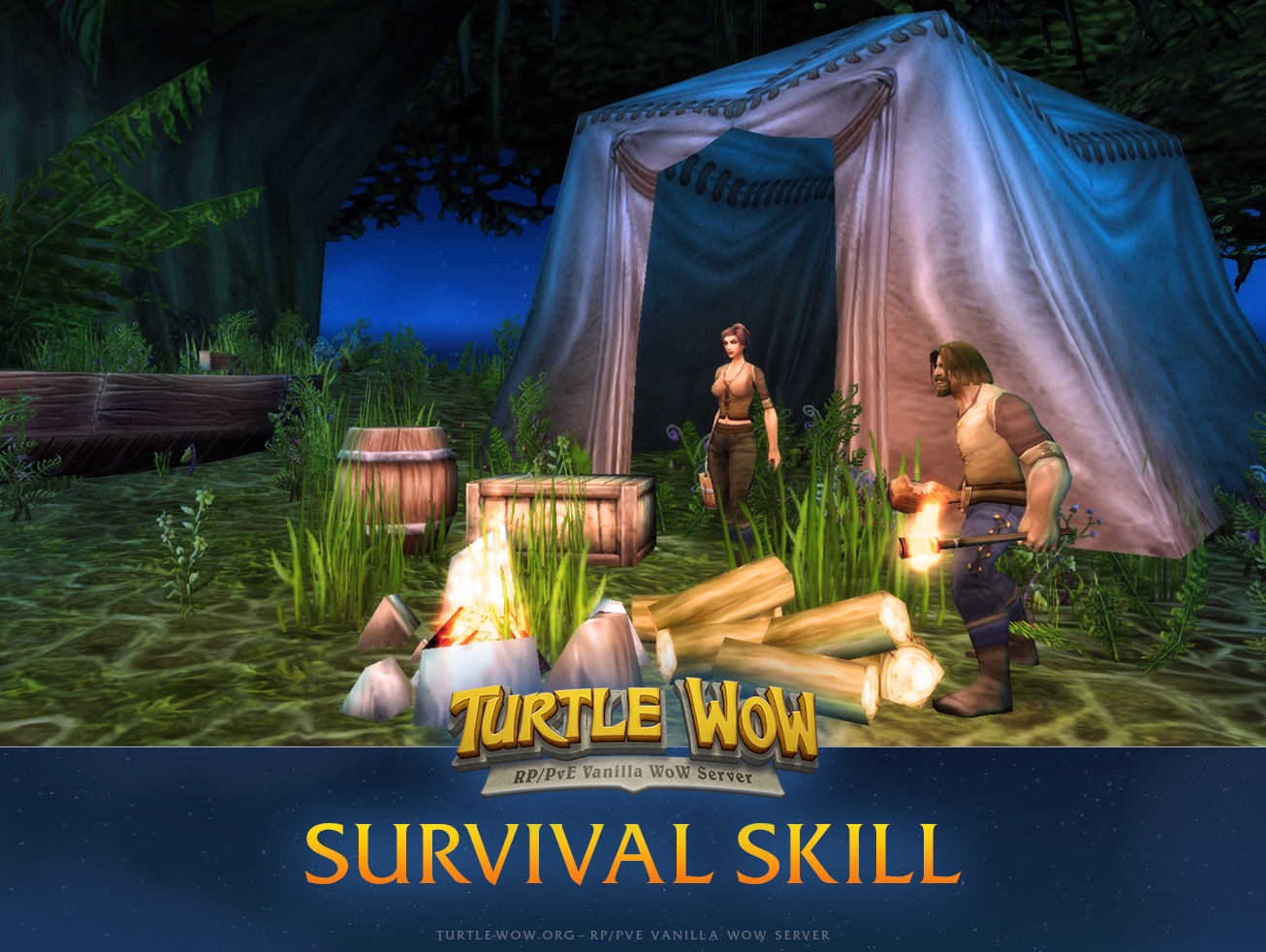 Greetings!
We're bringing back another discontinued feature of Classic World of Warcraft: the old
Secondary Skill: Survival
.
Visit Stranglethorn Vale and speak to
S. J. Erlgadin
of Nesingwary's Expedition to get your intensive training in Survival. You'll learn:
How to make

[Dim Torch]

to brighten up your night and gain +4 spirit for your party!
How to build a simple

[Fishing Boat]

to catch the most tasty fish right in the middle of the lake! Fishing on the boat gives you +50 fishing bonus. Boats last 60 minutes.
How to build a

[Traveler's Tent]

to have some rest during your journey. The tent lasts 20 minutes and gives you a resting bonus while you're inside (your rested experience will increase faster).
How to create a

[Bright Campfire]

for you and your fellas. Campfire give +8 spirit to you and your party.
The maximum skill level available right now is 150.
The release is planned on Friday, May 10th 2019.
Thanks to
Paw
for writing the quest lore.