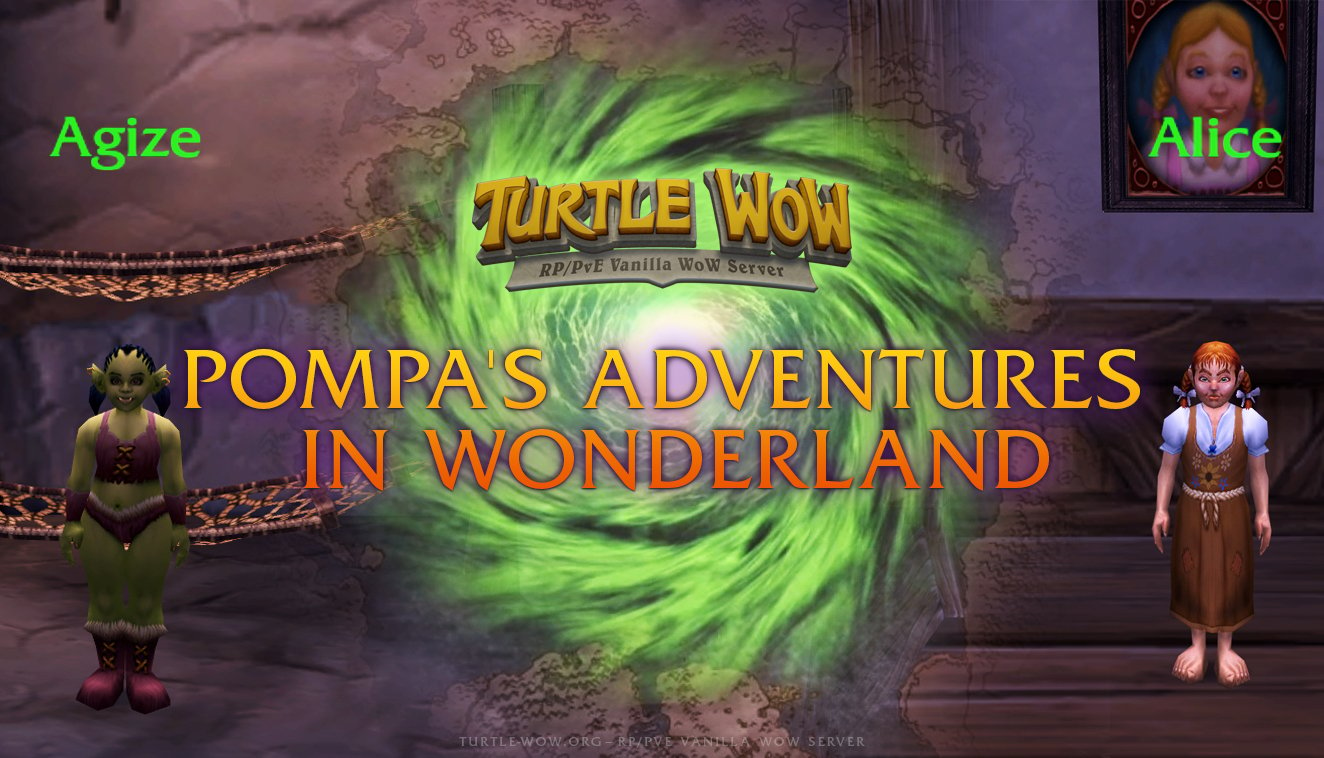 In one of my interdimensional shell trips, I ended up in Wonderland. There, I met two girls who loved our turtle world, so without thinking twice they decided to come with me.
To earn some money, they are selling us
[Magic Muffin]
, which will make us grow up to 15%, and
[Strange Bottle]
that will make us dwarf down a 15% as well.
If you want to meet them and buy them something, you can find
Agize
at the Orgrimmar orphanage and Alice at the
Stormwind
orphanage.
The effect will last until disconnection.