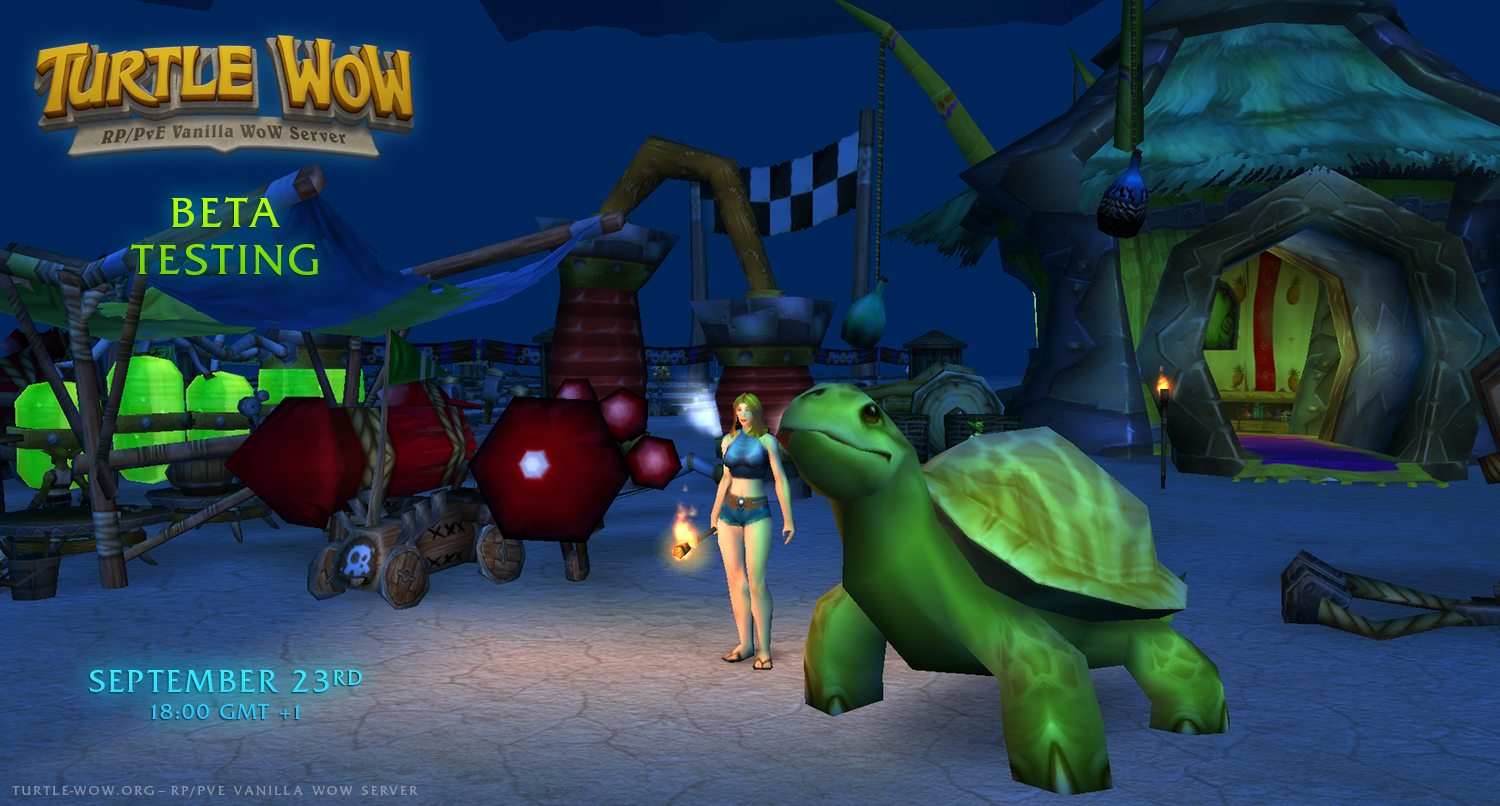 Greetings, Tortollans!
We are happy to announce our Beta Testing Stage starting Sunday on September 23 2018 (18:00 GMT +1).
Register an account on our website (
https://turtle-wow.org
) and change your realmlist to:
set realmlist logon.turtle-wow.org
Report bugs to our forum:
viewforum.php?f=16
As additional note, we are opening doors for new team members! if you feel you would like to contribute to Turtle WoW — write us a letter on
[email protected]
with all basic information about yourself.
Take it slow, Turtle!