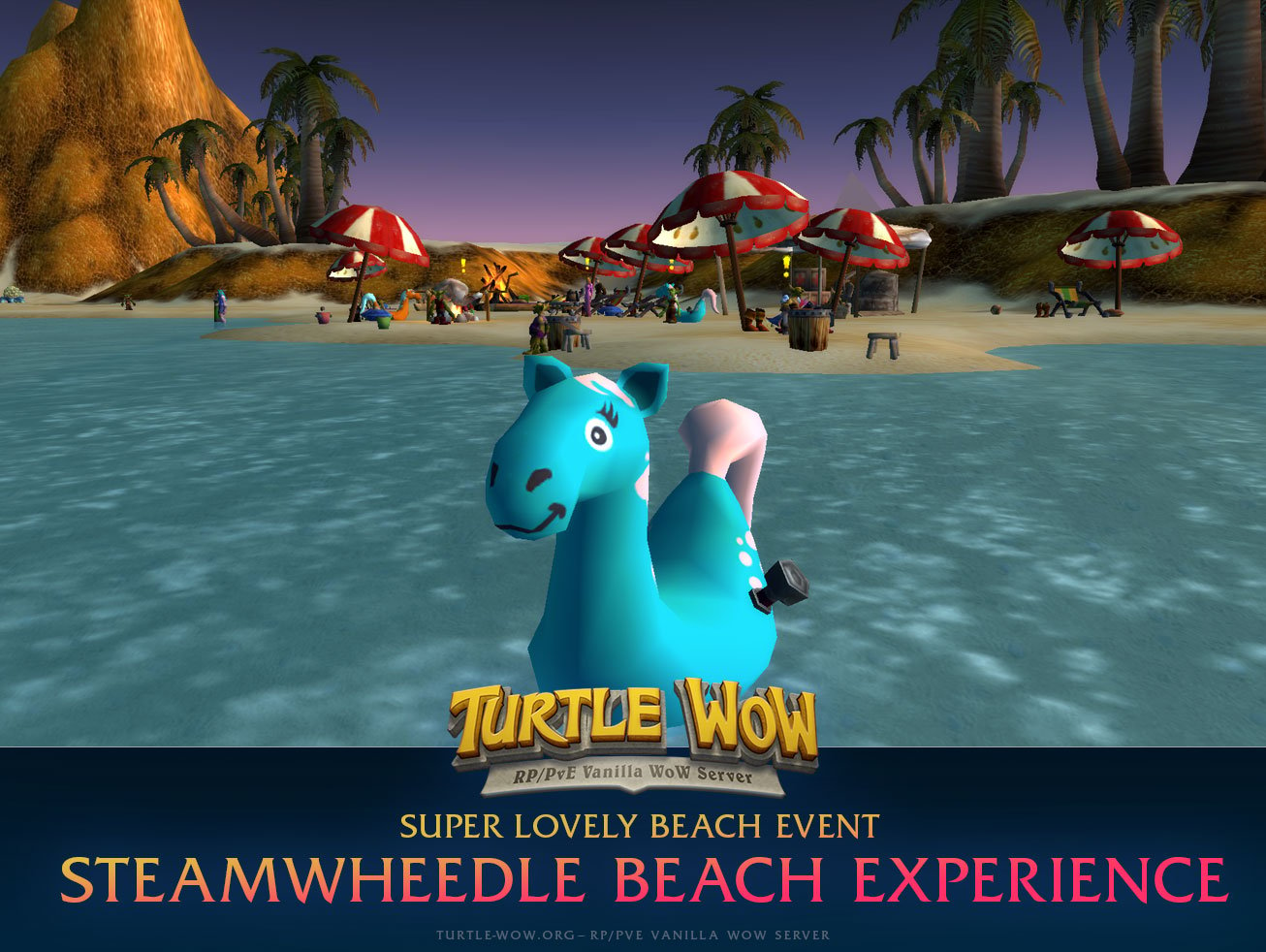 Ahoy, turtles! We present to you the Steamwheedle Beach Experience!
Open year round is the Steamwheedle Beach Experience at the Tanaris Coast where one can experience the tropical beach life. With the opening of the site we also announce a limited special event: the Super Lovey Beach Event.
With Love is in the Air arriving, one has to ask, what better way to spend the time with a loved one than at the beach? As a special present for future guests this flyer will serve as a present granting one free Ice Cream at the beach!
So what are you waiting for?
Whether you're coming alone or with a love interest, the time is ripe to experience the Steamwheedle Beach Experience with our Super Lovey Beach Event!
Further Information including Transportation can be acquired at Speedy's.