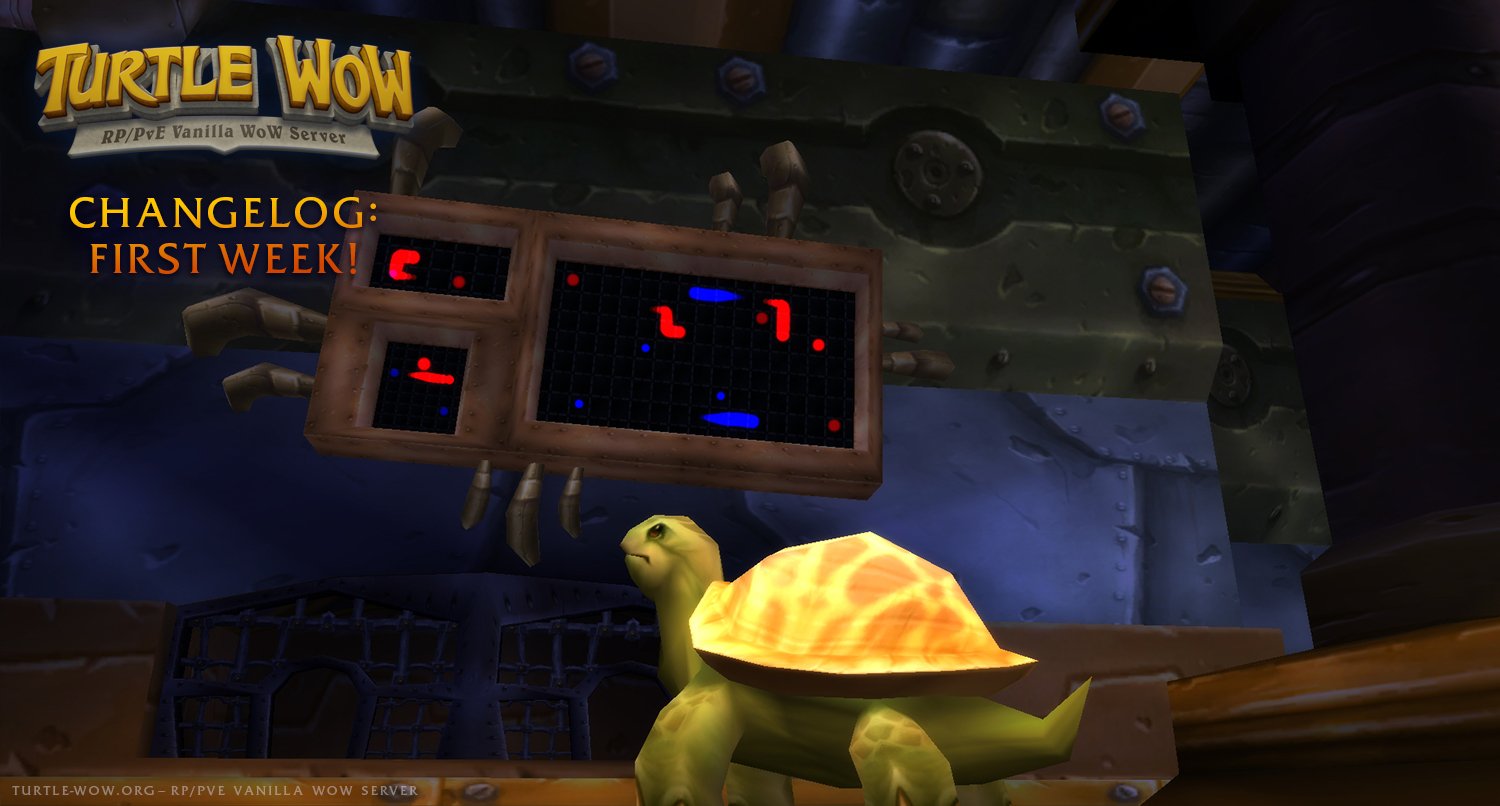 Greetings!
It's been 10 days since the launch of our lovely, cozy realm! While you were slowly leveling away, we were slowly closing your bug reports from our tracker! Here is what we achieved together:
General
Players won't get disconnected after logging out to the character selection screen
Creatures won't get stuck in evade mode after leaving combat
Creature waypoint reverse system: Creatures (e.g. vendors) have a new flag called "REVERSE", if this flag is enabled the creature will load all waypoints in reverse order and won't fly to the 1st waypoint once they've reached the end of their pathing
New characters appear properly in the character selection screen, no relogging or realm reload is required anymore
Fixed generation of random suffixes when you buy an item from any vendor
Fix spells & attacks in FFA areas.
Player won't receive random mutes anymore -- all antispam functions have been improved
Recalculated the creatures movement speed everytime we get a new point since creature might be slowed. This means slowing spells properly affect fleeing creatures now
Transports ships should now properly arrive regardless of whether or not a player is within range
All mount are now declared as transport
Fixed crash when player got disconnected while teleporting
Additional turtlefication of Azeroth here and there
Fixed a possible server freeze in waypoint calculation when a creature is trying to reach player on a higher position
Battlegrounds
Players get teleported back to their original position after any BG ends
PvP bracket 1-9 is now correctly seen as a real bracket, it won't mix up with level 10-19 anymore
Professions
Fixed fishing float/bob speed
Quests
[One Shot. One Kill]: Randomized fulborg spawn
[The Tome of Valor]: Completely rewritten
[Defender of the ...]: Speedy is replaced by Wood Frog
[Free at Last]: Lakota is spawning and despawning on correct positions
[Vorsha the Lasher]: Will no longer respawn during the quest
[Satyr Slaying]: Now giving 2550 XP
[The Absent Minded Prospector]: Fixed Prospector Remtravel waypoints, corrected his behavior
[Bitter Rivals]: Quest can be handed in now
Creatures
Shadumba (Ashenvale) is now neutral to forest creatures
Malgin Barleybrew (Barrens) is now friendly to Alliance and hostile to Horde
Vorsha the Lasher (Ashenvale) will no longer respawn during its quest
Grundig Darkcloud (Stonetalon Mountains) moved to the correct position (he will not aggro Kaya now)
Speedy will follow you now after any form of interaction
Items
[Shimmering Gloves] will have correct random suffix in any situation