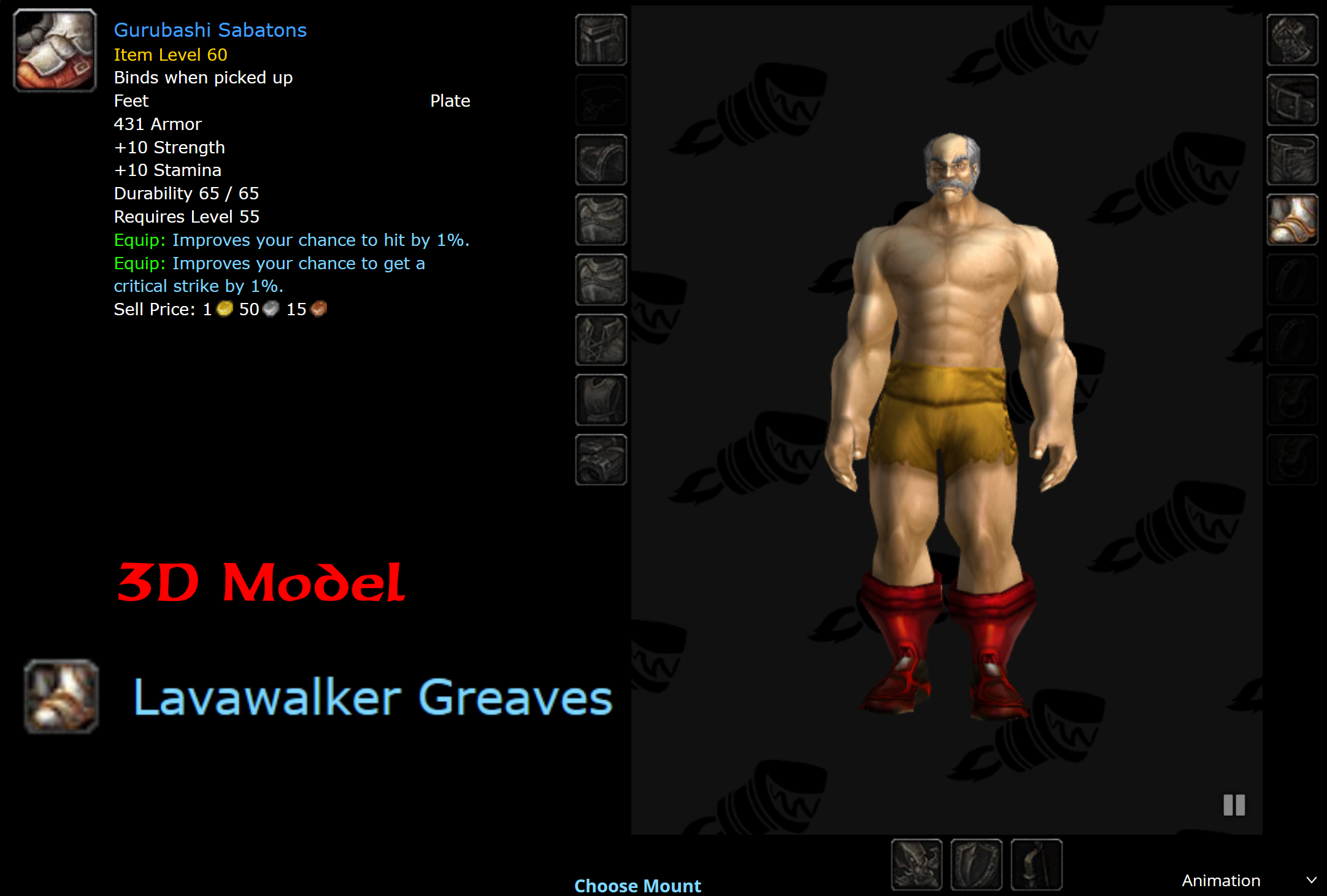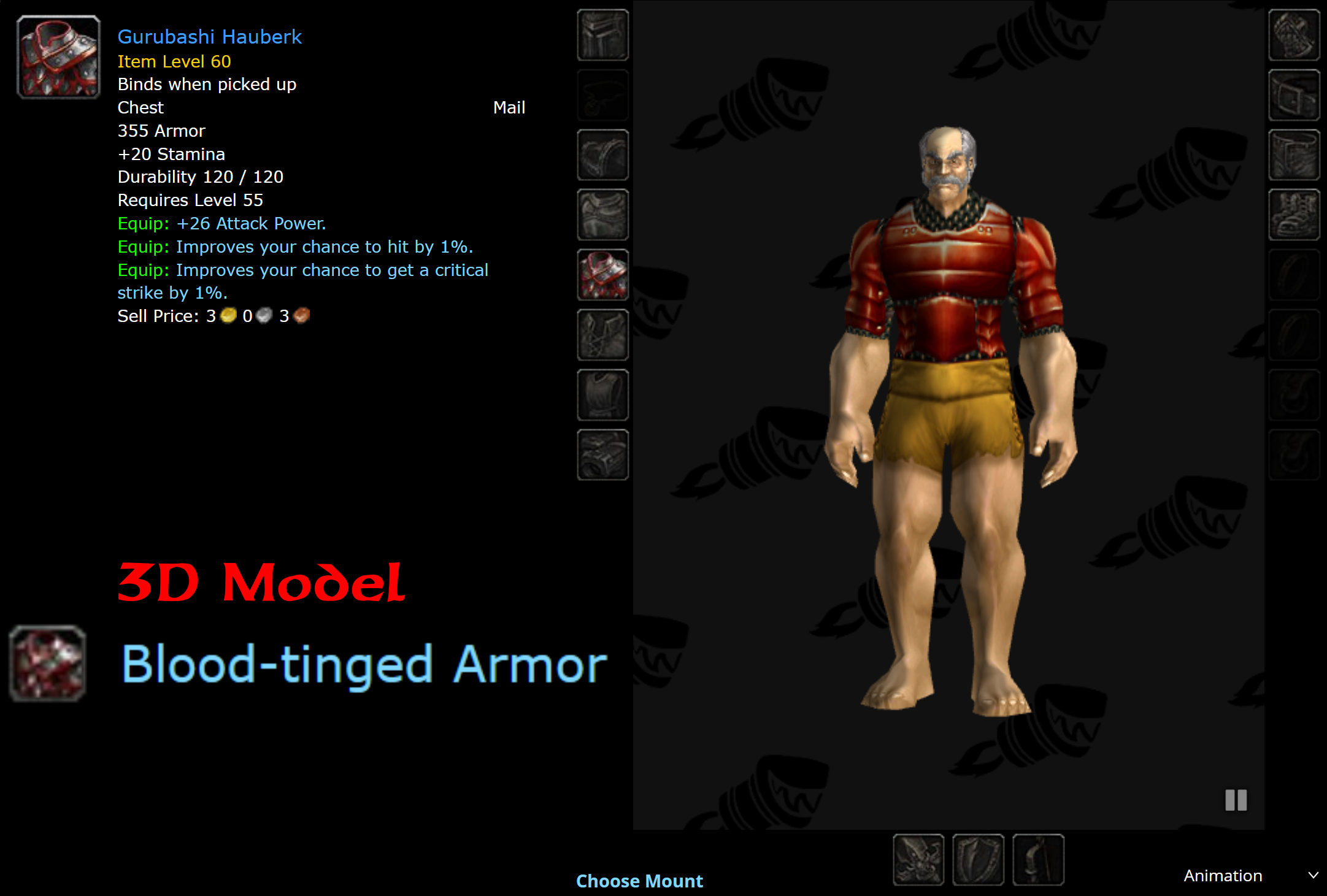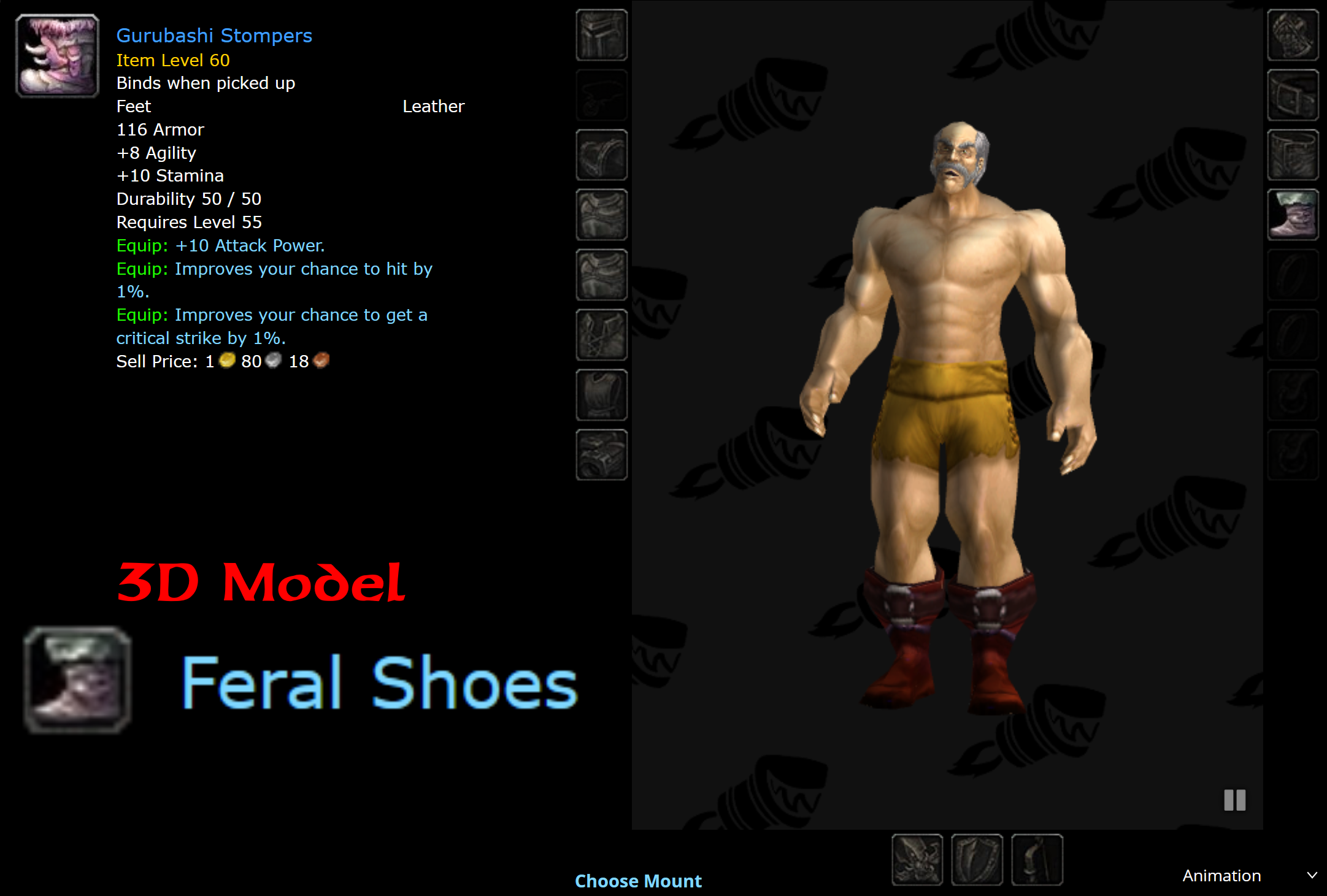 There is a hole in hit and spell hit gear for pre-raid gear up that these items help fix while also giving more meat on the bone for the Gurubashi Arena after the ZG raid items vendor was removed. All of these new reward items are meticulously attribute budgeted within their proper item level and rarity itemization formulas.
Also questing green and blue arena rewards could easily be added to give content for all level ranges along with companion pets and other cosmetics. This area could breath live into causal use for the arena after a dungeon or meet up at the area:-).
The idea here is to treat the Gurubashi arena as the Battle Grounds and Arenas are treated in retail Classic and TBC with useful item rewards while still allowing for dungeons and raiding to be required to progress any character. The arena should not give an easy way to farm honour, yet while still having a useful niche to help people gear up for raids. The more feedback the better.