Disclaimer: This is just an idea. Will appreciate help in fleshing it out for later use. Consider the "Ranks & Effects" sections separate for each version

*Considering the fact we have a number of active RPPVP guilds on the server, there are times when dishonorable kills naturally occur. I don't want to discourage these RPPVP events where high and low level players can engage in good spirited warcraft. I thought of this feature to only deter excessive ganking of low level players.

If this mode conflicts greatly with the RPPVP guilds on the server, then imo DO NOT IMPLEMENT.*
.
.
.
.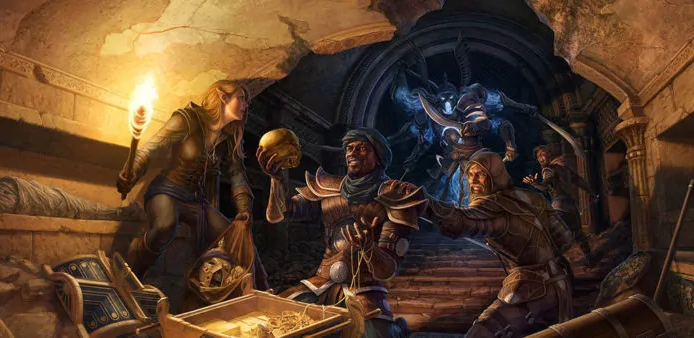 Since Turtle wow is a PVE server I don't want to encourage any actions that would further compel players to grief or harass others (who don't want it). My primary mission for this system is to be a "fair" way for criminal role-players to organically interact with the world without breaking it.
Im hoping an accelerated dishonor system will allow outlaws to kill less civilian npc's to get their desired rank/risk level. The risk of losing items when captured or killed by bounty hunters/guards should make Outlaw/Pariah Rank players think twice before attacking major towns with their best gear. This gives more power/incentive to lawful players who can now ensure greater consequence for outlaw griefing using this system. Crafting now serves a big role for criminal players, adding an additional economic boost for crafters of all levels.
World PVP might rise slightly as now criminal players will be encouraged to stick together to prevent loss of gear/items. This also means that Bounty Hunters will team up as well, and without a death penalty, use their most powerful gear to deliver justice. Pvp minded players can get a kick out of this Cops and Robbers dynamic.
The continuous cycle of gameplay/interaction of this mode will last far longer than other custom features. It can be enjoyed by low level and max level players. It's also another unique advertising point the server can offer. The last custom feature, Hardcore Mode, has been an invaluable draw in bringing in more players. Hopefully this can be too.
***War Mode***
While I like the idea of constant flagging for pvp, I feel the current iteration of the Glyph of War is partially flawed. I don't believe in creating a glyph/mode that offers only incentive with no mechanical drawback. This is why even though I created Fugitive specific quests, I also put in the penalty of item loss and jail time to even out the risk vs reward system. Pvp on this server is a hot topic, and I feel incentivizing those players with +30%xp does more harm than good in resolving the tension between pvp and pve communities.

I'll quote Kazgrim here: Dishonor Points
viewtopic.php?f=2&t=342&hilit=outlaw
Kazgrim

wrote:

↑

Mon Feb 25, 2019 6:27 am

Dishonor Points

Even among enemies as bitter as the Horde and the Alliance, there is honor. If you flaunt this honor and engage in objectionable PvP play, such as killing new players vastly inferior to you in level, or killing essential non-combat NPCs such as flight masters or quest givers, you will earn dishonor. If you accumulate enough dishonor through your criminal actions, you will be branded an outlaw.

As a consequence, you'll suffer experience penalties, lose access to your own faction cities, and become so hated even by your own kind that every faction NPC will attack you on sight.

- WoW game manual. Page 134, "dishonorable kills".
If there are any mistakes or delusions I have on what the client can/cannot do please let me know. Overall this is just an outline and I hope it will serve as a starting point if the devs take an interest. I would still encourage interested players to comment their opinions and critiques.
PLEASE POST BELOW so we can work together and refine this idea. I can almost guarantee I've missed some key element or ground breaking bug/conflict. Help me turtle wow community, your my only hope.