What is this?
This is a personal interpretation of armors & weapons worn by members of the Steamwheedle Cartel faction. Since there is no current sets for the faction atm I wanted to suggest a look at this interpretation.
Plus it can be a decent way to earn rep without grinding npc's for days and days and days…
Inspiration?
I always imagined working for the Steamwheedle Cartel to be like working for a shady, greedy business. Members would display their wealth through opulent attire (gold or silver) that serves both form and function. Also when I think of Goblins my mind goes to goggles and monocles. I figure its a nice way to unify the different looks/races to a goblin aesthetic. Also most gear was chosen to be paired with a good long-sleaved shirt for extra customization.
All armor, stats. and weapon damage are copied from green quality gear found in the lower to mid 50's, using certain classification for respective classes (of the monkey = rogue). All similar type weapons (one handed___) have the same dps so choose which ever looks good to you. I tried to mix around armor from different sets to give more variety to the stlye while still keeping colors consistent.
How to obtain?
I haven't created the quests yet but basically I wanted the quarter master to offer a quest to each slot where players turn in neccesary crafting componets. You can consider these as extra recipies offered by faction quartermasters, in this case the Steamwheedle Cartel in Booty Bay. You have to be lv 60 to accept the quest so Hardcore players can't take advantage of this armor/weapon till they ahcieve immortality. I plan to make the quests class specific to help organise the many items, but the requirments will be more general so more crafting minded players can also make a good profit! We could even have low lv material as turn ins to create a wider demand new players can supply
*** Mostly chose male model pictures since certain female models cut out segments of life saving body armor for...reasons
https://www.youtube.com/watch?v=EcqY40Kx2RY
? ¯\_(ツ)_/¯***
*** I did not put anything in the first "entry" tab as I wasn't sure which numbers were taken. If A dev can give me a free numerical range I can make adjustments***
***Let me know of any mistakes and I will make proper adjustments***
STEAMWHEEDLE ENFORCER (WARRIOR)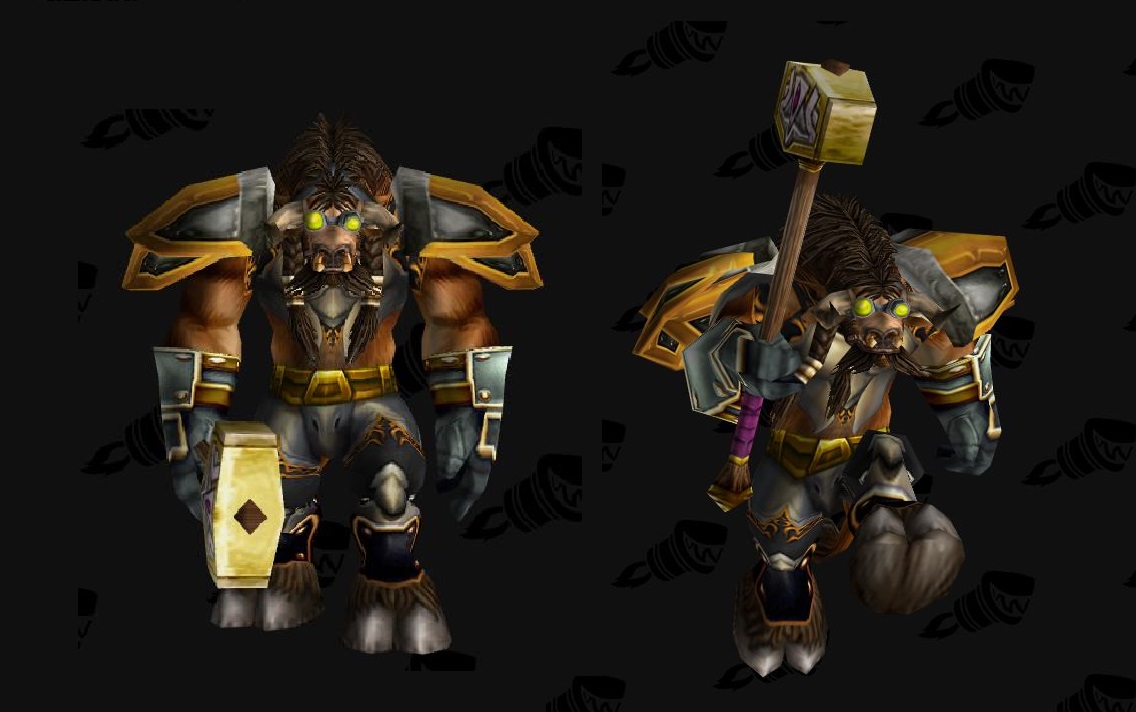 https://classic.wowhead.com/dressing-ro ... b87McmC87m
ARMOR
WEAPONS
STEAMWHEEDLE AGENT (ROGUE)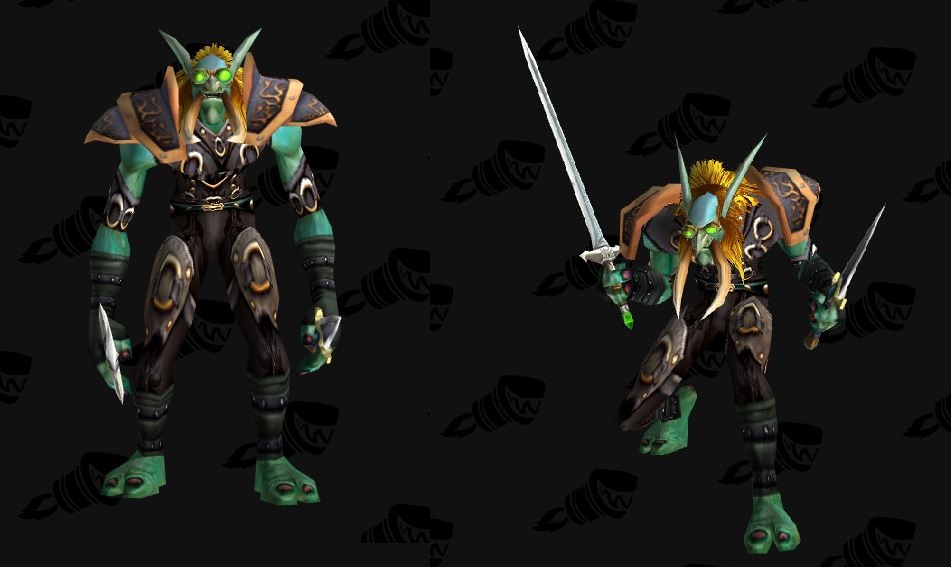 https://classic.wowhead.com/dressing-ro ... h87Mcqt87m
ARMOR
WEAPONS
STEAMWHEEDLE SNIPER (HUNTER)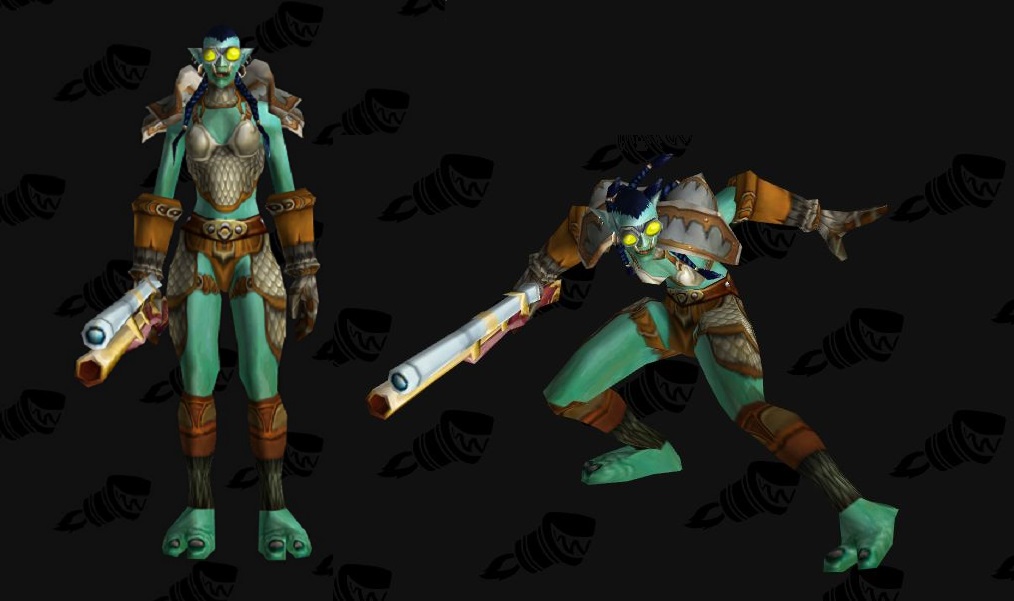 https://classic.wowhead.com/dressing-ro ... M87kcTy808
ARMOR
WEAPONS
STEAMWHEEDLE NATURALIST/BOTANIST (DRUID)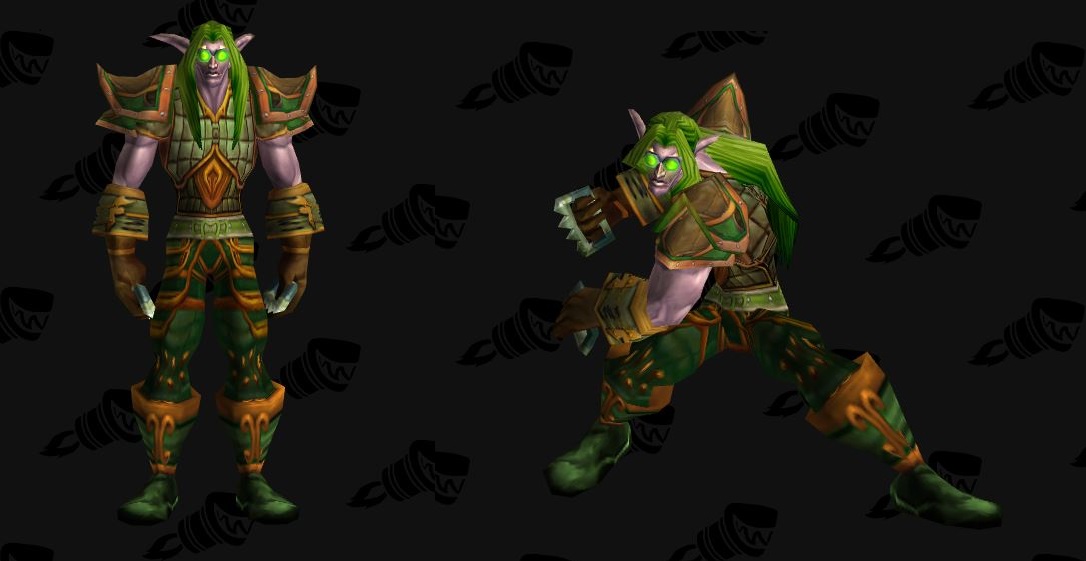 https://classic.wowhead.com/dressing-ro ... g87Mc1g87m
ARMOR
WEAPONS
STEAMWHEEDLE GURU (SHAMAN)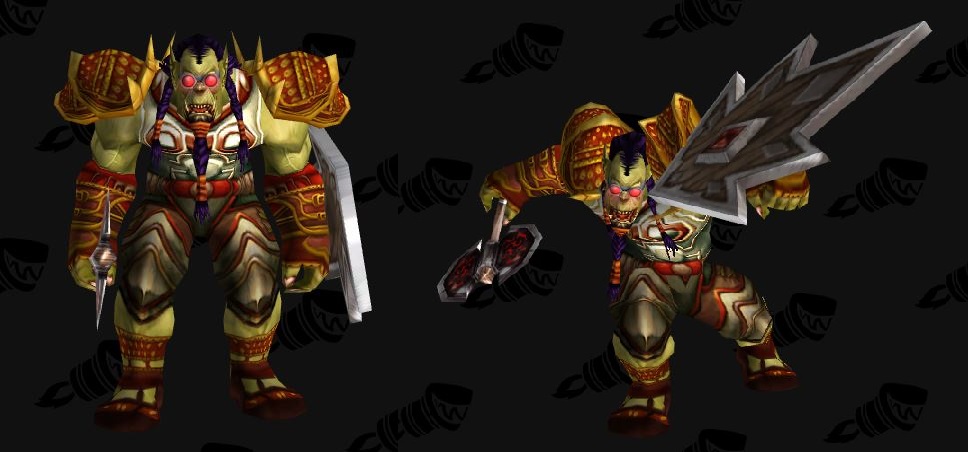 https://classic.wowhead.com/dressing-ro ... y87Mc2x87m
ARMOR
WEAPONS